SVIN Mission Statement
Join Now >>
Mission Statement >>
The society was created to achieve highest level of care for patients through increased collaboration in scientific research, educating young professionals and training young investigators. We also aim to provide opportunity to connect leaders in the field and provide a common ground for dialogue and creation of practice and safety standards.
Upcoming Events:
SAVE THE DATE

SVIN 7th Annual Meeting &
2nd Annual Stroke Center Certification Workshop

SCC Workshop, November 6, 2014

Annual Meeting, November 7-9, 2014

The Westin Diplomat - Hollywood, Florida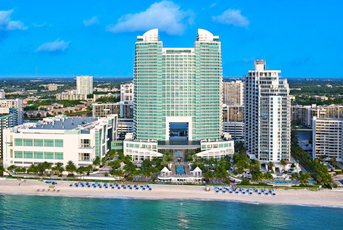 Click HERE to visit our SVIN 2014 Annual Meeting Page
2014 Annual Meeting Call for Abstracts
Abstract Submission Deadline:
September 13, 2014

Click on the box below to submit an abstract using our new
Online Abstracts Submission Portal


SVIN Roundtable Proceedings Published!
Click HERE to View the Endovascular Acute Ischemic Stroke Therapy: Society of Vascular and Interventional Neurology Roundtable ProceedingsAAN Members Only) in the Neurology Journal on September 25, 2012. Co-Edited by Osama (Sam) Zaidat, MD and Dileep R. Yavagal, MD.
This supplement is the only comprehensive compilation of ischemic stroke endovascular reviews and includes:
Background about the latest concepts in stroke pathophysiology
Comprehensive educational material about all aspects of endovascular stroke
Up-to-date information on stroke basic science, public health, neuroimaging, and therapeutic advances
Endovascular protocols that can be applied to everyday practice
Printed copies of the supplement are available for purchase at $100 per copy. If you are interested in purchasing a copy, email info@svin.org. Online access is available through the Neurology website and is free for members of the American Academy of Neurology.
Donate to SVIN and support scientific research in the field of cerebrovascular diseases and neurointerventional procedures.