SVIN Committees
If you would like to volunteer, to participate on a SVIN task force, please send an email to info@svin.org indicating which task force you would like to serve.
1. Annual Meeting Committee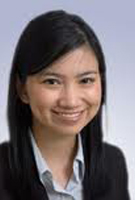 Chairperson - Thanh Nguyen, MD, FSVIN
The Annual Meeting and CME task force will plan the annual SVIN meeting and any other educational meeting supported by the SVIN. The task force will develop the structure and format of the meetings, identify meeting locations, coordinate the scientific program, and obtain appropriate speakers for the programs. It will work closely with the Finance task force to raise funds, to support the educational meetings.
Annual Meeting Committee Members: Thanh Nguyen, Michael Chen, Ashutosh Jadhav, Hesham Masoud, Sumeet Multani, Varum Naragum, Sam Zaidat.
| | |
| --- | --- |
| 2016 Annual Meeting Committee Chair (Ex-Officio) | Johanna Fifi |
| President (Ex-Officio) | Raul Nogueira |
| 2018 Program Chair | Ameer E. Hassan |
| Stroke Center Workshop Overlap (Ex-Officio) | Thomas Devlin |
| Abstract Committee Overlap (Ex-Officio) | Alicia Castonguay |
2. Fundraising Committee
Chairperson - Italo Linfante, MD, FAHA, FSVIN
The Finance and Fundraising task force will work closely with the Treasurer in managing the finances of the SVIN. This task force will work with various organisations in securing funds to support the SVIN mission. It will also work with the Membership task force in obtaining membership dues.
3. Membership Committee
Chairperson - Randall Edgell, MD, FSVIN
The Membership Committee seeks to retain and grow membership according to the Society's mission. The committee recommends methods for strengthening membership activities within SVIN.
Membership Committee Members: Norman Ajiboye, Karthikeyan Arcot, Alicia Castonguay, Ankur Garg, Keyur Patel, Radoslav Raychev, Charles Romero, Fawad Shaheen, and Sunil Sheth
4. Web Education and Communications Committee
Chairperson - Mouhammad Jumaa, MD
The purpose of the SVIN Web Education and Communications Committee is to use the SVIN website, email communications and social media to disseminate news and education that is relevant to SVIN members and the field of vascular and interventional neurology.
5. Research Committee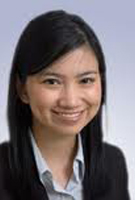 Chairperson: Thanh Nguyen, MD, FSVIN
The Research Committee promotes and facilitates research endeavors in vascular and interventional neurology and advises the Board in the selection of recipients of specific SVIN research awards.
Research Committee Members: Michael Abraham, Alicia Castonguay, M. Asif Taqi, Shuichi Suzuki, and Viktor Szeder
6. Residency Education
Chairperson - Joey English, MD
The Residency Education task force will develop basic guidelines for Neuro-interventional Fellowship programs, and an accreditation process based on these guidelines.
7. Stroke Interventional Lab Certification (SILC)
Chairperson - Vallabh Janardhan, MD, FSVIN
The Stroke Interventional Lab Certification task force will direct development of appropriate clinical management guidelines based on the best current medical evidence and expert opinions.